I'm a fangirl.
And I'm fangirling over
Ohkura Tadayoshi
desu!
This means only one thing....
I'M FINALLY NORMAL AGAIN
\:D/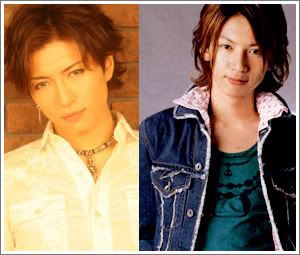 He looks like Gackt. NUFF SAID.

AND WELL ACTUALLY THIS IS SUPPOSED TO BE A TACCHON-CENTRIC POST, BUT WTH I WANT A RYOKURA RABU POST SO YAY! RYOKURA GALORE.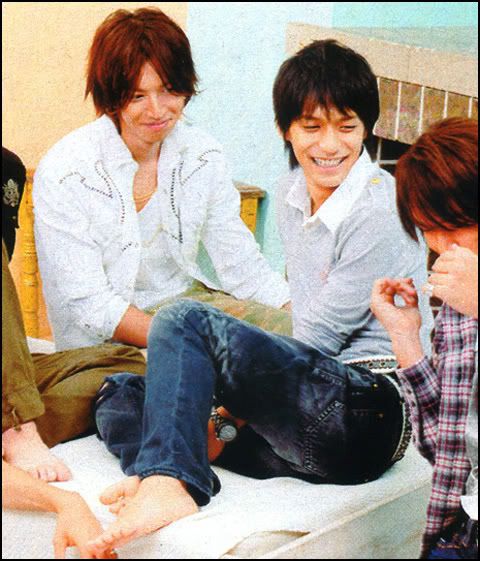 RYOKURA - the only pairing where I can see Ryo as the uke. dslfhslfh It's like you see him turn into a 40% Leah Dizon fanboy when he's with Tacchon and I LOVE IT. <33 Tacchon well Tacchon is hot AND I LOVE HIM. OH AND WHY DO I PICTURE TACCHON AS SOMEWHAT INTELLECTUAL WITH THIS PAIRING? ohyass is now gone because subassan clearly EXISTS WAAA RYOUCHI IS STILL MY OTP LOL.

COMPLETELY IRRELEVANT: JIN GO FUCKING BACK AND HAVE SEX WITH ME.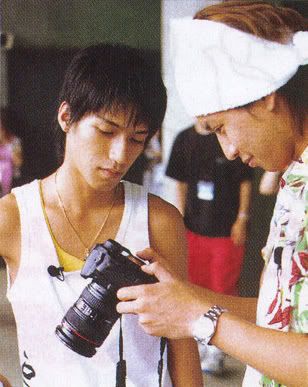 They're taking pictures of their honeymoon~ they just went throught hot, inhibited afternoon sex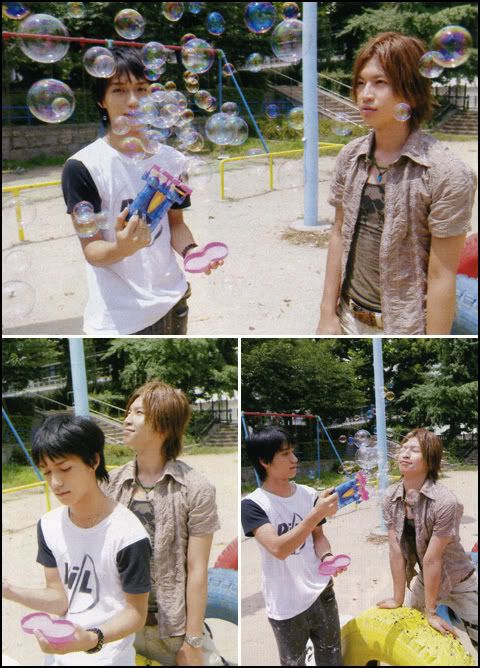 They look so cute together! <33 Ryo seems to be serious while Tacchon is hyper because Ryo is with him and there are bubbles! YAY!




Okay why do I find this amusing and naughty at the same time? LOOKIT HINA. HE'S HINA. JUST THAT. HE'S JUST HINA. LOL.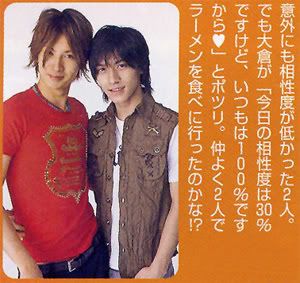 hjglhdlhvaldhfvalhfvashfa;shfa;hfas;hfvas;hf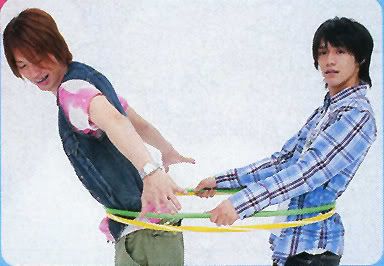 RYO LOOKS LIKE A LOST LITTLE KID! ♥ ♥ ♥ They look so happy together I can't help giggling. wee~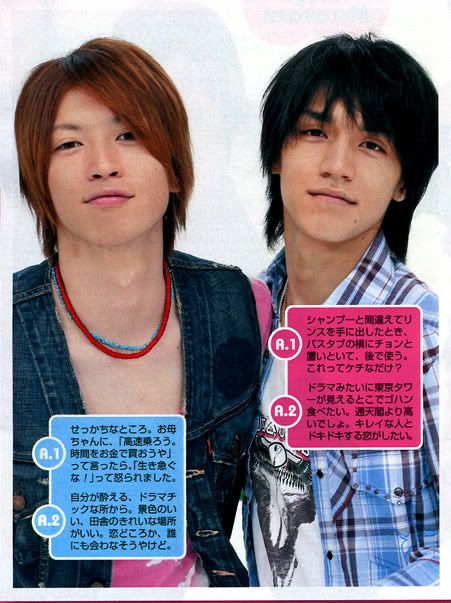 tacchon looks constipated LOOK AT RYO. HE STILL LOOKS GOOD IN THIS PICTURE. Not like how he looks like now, an old fag who doesn't know the existence of facial wash and facelifts tired and sleepy.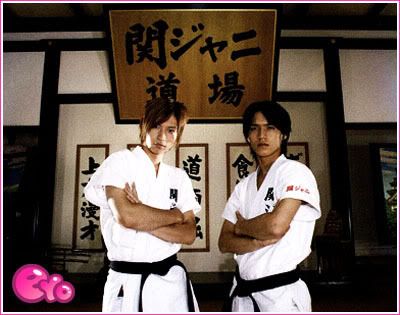 RARR!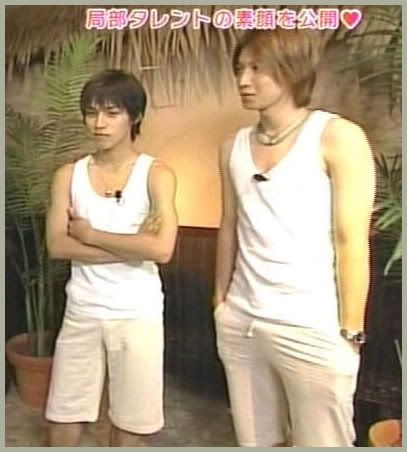 Ryo's hubby has big fat arms. T__T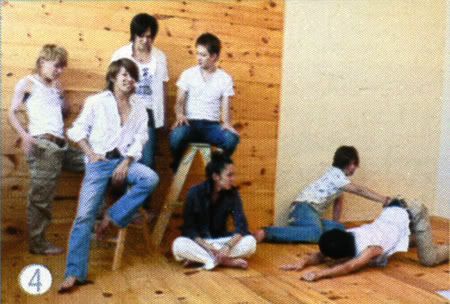 WHAT IS TACCHON DOING TO RYO?!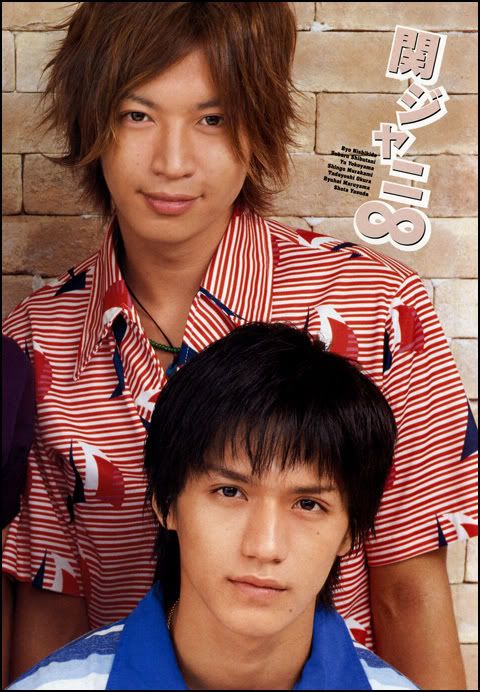 This is my favorite Ryokura picture. ♥ ♥ ♥
















Saved the best for last. <3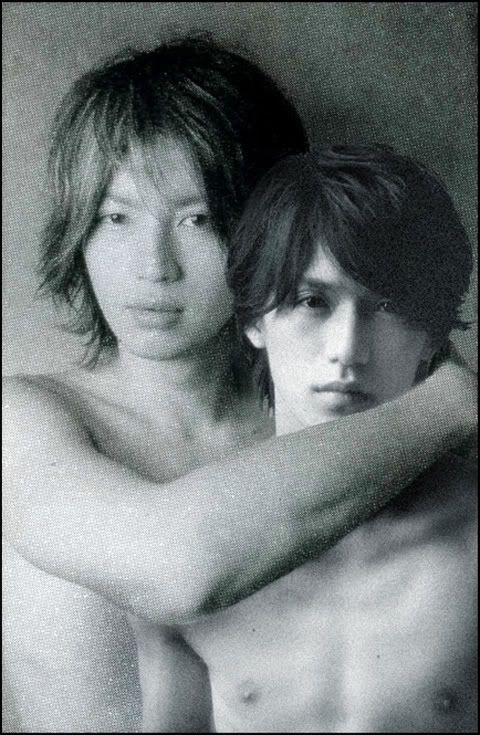 SMEX.

credits:
boys_paper, vendy, soompi